We've all heard of GoFundMe, right? It's a way for a community to pitch in when one of their 'own' is in need of support during tough time. Well, have you heard of GoFUNme? It's a way for you to support our FUN-related community efforts.
Since launching #canvastrivia (back in November 2016), I have seen 1800+ plays (~75-100 unique players each week), hosted 20+ trivia games, and presented these events in 3 different languages (English, Spanish, Portuguese). Unfortunately, my question pool is dwindling (and I don't know that many languages). The reality is, I've got a lot of new pandas coming over to use Canvas this fall, and won't be able to keep up this intense-level of crazy-competitive fun on a regular basis. sadpanda
So, I am asking the community for help. Please submit questions to keep the canvastrivia alive. I'll do my part in bugging the Community Team, Canvas Trainers, Canvas Partners and The specified item was not found. … but your part is just as important.
***Click here to start submitting questions into this awesome form!***

Quick-and-Dirty Tips on Submitting Trivia Questions
Check out the guidelines I use to write trivia questions. (Not official, but worth considering.)
Make it universal.
Avoid questions about a unique integration or a functionality that only exists at your school because your admin did some CSS/Javascript magic. (Cuz most of us don't have those superpowers.) Stick to questions about core Canvas.
Just. Be. Accurate.
This is the most important. Don't worry about wording, spelling—or (gasp!) being funny. I'm not looking for quirky multiple choice questions. I'm looking for solid, smart questions that offer value. (Plus, it's my job to steal your questions and re-work them for the comedy.)
Make Erin Hallmark happy.
She spends gazillions of hours writing release notes and managing our documentation. Chances are, she wants you to read and retain this information.
Make it about people.
Not everything has to be about Canvas. There is so much going on in the community.  Did Matthew Jennings write a killer blog post? Did you attend a mind-blowing CanvasLIVE session from Laura Gibbs? In the past, I've included questions that ranged from stepsforbeth to Renee Carney's pigs (yes, she owns three of them). It's all fair game.
That said, don't miss my upcoming #CanvasTrivia: Partner Day Edition (2017-08-24) and if you want another one after that… well, GoFUNme already!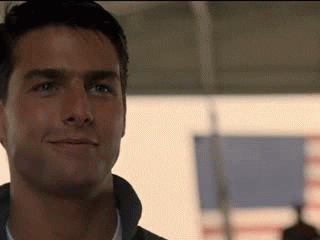 Too cool for school,
Community Panda