My 1 Year Community Anniversary was 2 weeks ago. This also marks 1 year of officially being an LMS Admin at my Institution. I cannot believe how quickly it's flown by. 
In my one year of being a Panda in our community, I've absorbed an incredible amount of information. (I had no context for Canvas aside from Professional Development Assignments I had to do once a month.) So I'm pretty impressed that my brain hasn't exploded and flattened out.  
My first response is to wax nostalgic about the many things the community has given me, but I think in the end of the day, I've seriously been blown away by the amount of drive and resourcefulness that is present among the users. The employees and users of Instructure have given me an entirely new appreciation for what educators have had to go through and seeing how others help and support each other has been irreplaceable.
Here are just a few of my favorite conversations over the last year...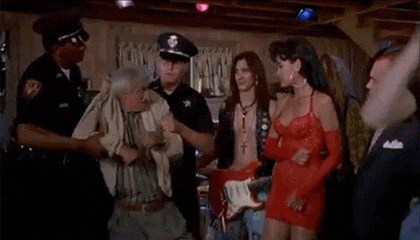 This was my first instructureCon, and I can easily say my best take away experience for work this year
Wandering Pandas Flying Solo to InstructureCon? 
I love community, and this was a surprisingly fun thread to join all those flying solo to my first InstCon and birthed the #solopandas hashtag thanks to Beth Crook
My love for Indiana Jones knows no bounds...
Khaki 2.0 - But I don't even wear Khaki?  
Ok, maybe Khaki can battle InstructureCon for favorite work moment of the year, but I was honored to join the thinktank as a local to SLC for Instructure's Product Development schedule out to 2018. This was my debrief.
What Does Canvas Community Mean to YOU? 
The longer that I'm on the community, the more that I realize my favorite thing is making the community feel like home.  Being goofy with other users like Kenneth Rogers making Canvas Swag is one of my favorite memories this year. 
This one was exciting! Being able to dialogue about name changes for levels before we got our cool new gamification system was fun, and a memorable thread for me. 
The first Beta Release Convo! Kristin Lundstrum impacted our community by creating a Beta Release notes Chat and I've made it a point to try and go to most that I can since this one. I find it incredibly useful. Not only to voice things that could go better, but to talk to other users in real time about how they find it. 
Canvancements - Canvas Enhancements  
This was one of my first things I ran across in the community and bookmarked. What some may call the quintessential hack guide to Canvas, I found to be super helpful for my daily workflow. James & Kona have been some irreplaceable figures in our community, and I for one am grateful for their involvement.  
Around my 1 year community mark, I found myself the crazy opportunity to join some of the coolest kids on the block and be a Canvas Coach. <3 
If 1 year is any indicator, I am stoked for what the next will bring!