CanvasLIVE (2017-08-12): Streaming Innovation to You!
Mark as New

Mark as Read

Bookmark

Subscribe

Email to a Friend
Off-site events are being streamed more and more via CanvasLIVE. Couldn't make a CanvasCon? No worries, check out these past sessions. Can't attend a faculty seminar? We've got that, too (thanks to the collaboration of UCF & Ryan.Seilhamer@ucf.edu.) Wanna watch a Canvas Admin facilitate a live training workshop for students? CanvasLIVE streams those (thanks to samnr@smccd.edu).
And now, Can-Innovate '17 Los Rios Colleges Educational Technology Conference (OEI) is coming to the CanvasLIVE!
Thanks to the efforts of professorbeyrer@gmail.com‌, who was on the organizing committee, FOUR (4) of the 30+ awesome sessions will be live-streamed! We caught up with Greg to learn more about this event!
Biray: Just the name makes this conference sound exciting. Can you tell us more about it?
Greg: Can•Innovate '17 is the fourth conference of this kind hosted by the Los Rios colleges (American River College, Cosumnes River College, Folsom Lake College, and Sacramento City College). The conference is an opportunity to showcase the creative use of technology to support student success, and this year we are very excited to partner with Instructure and the California Community Colleges Online Education Initiative (OEI).
Biray: This partnership is very cool! Can you share its goals with our Canvas users?
Greg: The OEI's goal is to help students complete their educational goals by increasing access to and success in high-quality online courses. This is done via the "OEI Exchange," which is the set of tools, agreements, and technical infrastructure that allows students who have matriculated into one college to easily enroll in online courses offered by other participating colleges. Canvas is the learning management system upon which the OEI is building this environment for our students.
Biray: We are so glad that you're promoting this event via CanvasLIVE, as well. (But of course, I'm biased... hee hee hee). Seriously, though, the sessions will yield great resources for Canvas users in the community.
Greg: Inspired by the wonderful CanvasLIVE presentations from other conferences, the Can•Innovate '17 planning committee decided to set up one of our presentation rooms for live streaming. The sessions that we placed in that room are all directly connected to the mission of the OEI.
Biray: Tell us more about the specific sessions that were chosen to be live-streamed?
Greg
: The
first session
is focused on the third-party support services contracted by the OEI in the areas of tutoring, remote proctoring, plagiarism detection, counseling, and student readiness assessment. The
second
and
third
sessions cover the design rubric that online classes must meet before they can be offered via the OEI Exchange. One is on the implementation a local training program based on the rubric, and the second is on the course review process used by the OEI. The
final session
presents a series of tips and tricks that were discovered by participants in the class Introduction to Teaching with Canvas, which is part of the professional development to help California's community colleges make the transition.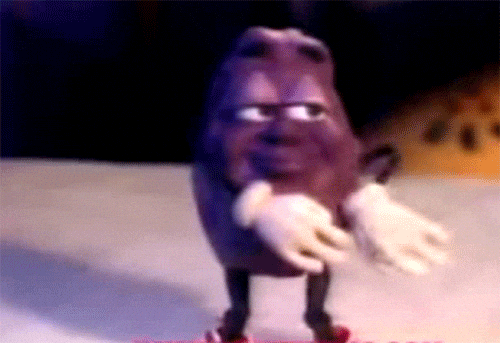 Attendees (live or virtually) should use hashtag caninnovate17. Search Twitter and the Canvas Community to find take-aways and other updates!
And if you can't make this event in person (or virtually). Don't worry. We're continuously working with schools, community members, and Instructure to bring more off-site events virtually to CanvasLIVE!
You must be a registered user to add a comment. If you've already registered, sign in. Otherwise, register and sign in.