Anywhere, Anytime: My Adjunct Faculty Experience with Canvas Teacher.
Mark as New

Mark as Read

Bookmark

Subscribe

Email to a Friend
This semester, I challenged myself to only use Teacher when grading and providing feedback. The release of Canvas Teacher got me like: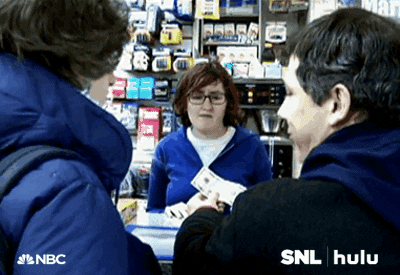 tl;dr Overwhelmingly positive.
Context
The course I am (was, by the time some of you may be reading this) teaching is Foundations of Online Learning. It needed a redesign, so my focus was on mobile-friendly Universal Design for Learning concepts and OER content. One discussion per week and assignments that made use of design choice including Adobe Spark, Canva, FlipGrid and other non-traditional assignment submission types.
As an eight-week course, and with a full-time job during the week and little spare time outside of work (tbh, I'd rather hang out with my family than grade all the time), it was important to me to find balance.
Being up earlier than the rest of my family, that meant that I could grade assignments that came in on Monday on Tuesday morning, and be caught up and ready to go for Tuesday submissions on Wednesday. The variety offered to me for providing on-the-go comments with my iOS camera and microphone, or annotating with DocViewer, were really stellar. I could do all of that while laying down on the couch in my jammies, rather than trying to prop a MacBook Pro on my lap with cats running around.
Highlights
Grading anytime, anywhere. I graded assignments in the early morning with a cup of tea, in between takes at band practice and before bed. All on different devices, as the situation warranted.
Editing announcements and assignments on the fly: Based on feedback from the students, I was able to flex Teacher's muscles by adapting course content to meet their needs.
Ran into an issue with drag and drop on iOS 11. Support was incredibly responsive and the issue was resolved.
Sticking points
Notifications for Teacher did not seem to work. I relied on notifications from Student.

If I did not have the Student app, notifications would not have pushed to me. It could have been a potential problem, but was resolved using a workaround.

No support for adding images to assignment submissions as a teacher. Had to go to mobile Canvas via Chrome for iOS. Bummer.
Many, many thanks to the team at Instructure for getting Teacher out to the community. Every opportunity I get to evangelize it, I do. I encourage everyone in this community that also teaches to try a similar experiment. Not only is it worth it, I now have a better sense of how to be more responsive to faculty concerns about the mobile Canvas experience.
15 Comments
You must be a registered user to add a comment. If you've already registered, sign in. Otherwise, register and sign in.