Adaptation: Feature Idea Process Changes


Renee_Carney
Community Team
Mark as New

Mark as Read

Bookmark

Subscribe
Feature ideas from the Community help shape Canvas development. All 330,000 of you (!!) have a part in the decisions we make about what to add and update next. The way we've solicited and interacted with feature ideas in the Community has evolved over the years. Today, we're announcing some updates that—we hope—will make the process a little more clear for everybody.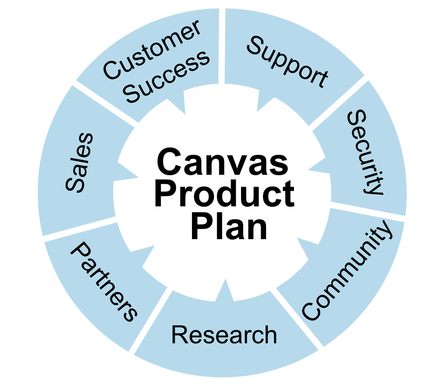 About three years ago (April 2015), we transitioned the Canvas Community to the Jive platform and transformed feature idea submission and voting from semi-organized chaos to a transparent and concrete process. We've made some refinements since then. You can follow the history here:
We get a lot of feedback about the Canvas Studio, where feature ideas live—both formal and informal. Most feedback is positive—yet we're always looking to improve how we learn about what you'd like from Canvas and how we interact with you about your ideas.. Our promise to our community members is that we will always communicate about changes and explain our reasoning for making them.
This year at the annual InstructureCon event we received a lot of very helpful feedback, including:
Feedback

Our Plan

Timeline

Submitting new ideas is simple, and six months is the right amount of time for idea cohorts.

The submission, moderation, and archive processes will not change. How do I create a new feature idea?‌

Ongoing

The Radar stage is not clear—will something in radar stage be developed or not?

The Radar stage will go away. All current 'radar' ideas will move to 'open for voting' stage--consolidating the two stages to one.

ASAP

Complete

What happened to the 100 vote threshold?

We get this question a lot, so we wanted to address it again. One hundred votes made sense years ago, but it's a very low bar when measured against the number of users in the Community today (+330k). In February 2017, we moved from an arbitrary number to a percentage metric that better represents the level of community support. You can find more detail in this guide; How does the feature idea process work in the Canvas Community?: How long are ideas open for vote?

Complete

There is no way to know which ideas were considered during the quarterly product prioritization




You want to know which ideas will not be developed and why

The top 10% off all ideas will continue to be considered during our Product team's quarterly prioritization activities. Each will now receive one of three official comments:

Yes, this idea has been prioritized for development during this cycle

No, this idea has not been prioritized, but will be considered in future rounds if it remains in the overall top 10% of voted ideas.

No, we will likely not do this (and why)


We will create a new, easy-to-find list that shows the current top 10% most-voted ideas. We'll update the list weekly so that you'll know what's in and what's out as the quarterly Product planning exercise approaches.

Prioritization Comments to begin in October 2018

The overall 10% list will begin ASAP. is implemented on Ideas‌
Feature ideas are incredibly important to us. Canvas would not be what it is today without them, and they'll play a big role in shaping its continued development. We appreciate your investment and engagement.
*If you're interested in learning a bit more about how feature ideas fit into the larger Canvas Product Plan, you might want to watch our InstCarn18 "Why we Community" presentation.
24 Comments
You must be a registered user to add a comment. If you've already registered, sign in. Otherwise, register and sign in.