Ideas: State of the Union

Renee_Carney

Community Team
Mark as New

Mark as Read

Bookmark

Subscribe

Email to a Friend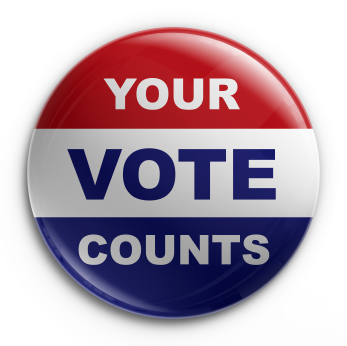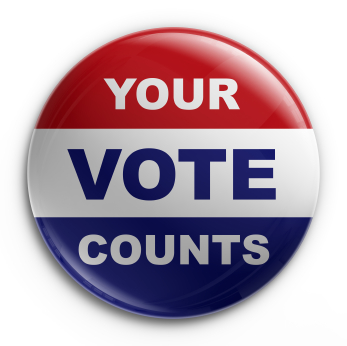 The approaching presidential elections are consuming the media, and setting aside political differences, we all pay attention in our own way. Why? Because whether we're pessimists or optimists, we all share a hope that our voices will help bring about positive change. Does our one voice and individual vote really matter? When we step back and look to the national level to see the House, the Senate, and the Supreme Court, we recognize that our vote is one small piece of a multi-faceted system of Democracy. But one voice still matters. Why am I lecturing you on representative democracy and the branches of government? Because the Canvas Feature Idea voting process sometimes receives harsh criticism around the 'democracy' of it all. I want to show you that your vote does matter - it matters a lot- and explain the other forces that impact the multi-faceted system of Canvas product development!
Where are we Now?
I hope you were all here for the launch of our new community in April of 2015. If you weren't; welcome! Our first year of the revamped feature idea process has brought a lot of learning and a lot of fun! As of noon on Wednesday, April 27, 2016 we had a total of 3776 community ideas; that's an average of 10 new ideas per day. Of those ideas, our product team is gathering more information on 54, considering roadmap slots for 62, developing 23, and they have delivered 107. They have also read, gathered information on, and archived (with rationale) 150 others. (Do keep in mind, these numbers are just a snapshot in time; they change daily, as we plan and develop at a rapid 3 week release cycle!)
All of your ideas have captured the attention of our product and engineering team, and they've even designed a couple fun activities around your work! Some of you may remember Tis the Season in Community? The product and engineering teams dedicated an entire sprint to providing features suggested by the Community! (Read the results in Tis the Season in Community: Act 2) There is another activity that most of you have probably never heard of; hack week. Hack week encourages our engineers to set aside what they are working on and build something else (of their choosing) once a quarter. This quarter, many of our engineers looked to the community! They saw your ideas, your use cases, and your thorough discussions, while they worked on other projects, and wanted to to give back in the best way they know how - coding! They picked up projects like Autosave "additional comments" in SpeedGrader, Submit an assignment on behalf of a student, Option to omit selected assignments from Total Grade, and others. Of course, some of these projects take longer than a week, which is why each of those ideas (and others) are still in a variety of stages. Why share this information? Because we appreciate you, and we want you to know that we are always considering your perspectives and needs; even when we archive ideas that we won't have the resources available to work on for some time.
There is another way that we like to give thanks that aims to add an element of fun; points and badges! Every idea is authored by one of you, and along the way it collects valuable discussions and votes from many more community members! We pay close attention to these discussions and they tremendously help us to understand how people use Canvas. We award the author and commenters of completed ideas with an ROI badge (which comes with a nice chunk of points) as a return on your investment! To date, we have awarded 214 individuals with the ROI badge; 34 of those individuals have accrued repeat ROIs! Wonder how long until we see an Idea Tycoon? (What, Tycoon, is she hinting toward a next level badge?)
How did we get there?
As I mentioned above, in the current ideation process, one of you submit a feature idea, it is opened for discussion and vote, and some ideas advance while others are set aside. (Yes, this is an oversimplified explanation) All ideas that reach the voting threshold of 100 votes are not guaranteed to be developed, but we do agree that we will explore possibilities and scope (how many engineer and product manager hours would it take to build) and communicate back why we will, or will not, be moving forward with the idea. I could be wrong, but this seems to be working well most of the time, even with slight confusion around where individual votes fit in the big picture of Canvas development. I think the confusion comes in understanding the other [democratic] forces (ex. above: House, Senate, Supreme Court, etc) that impact Canvas product development.
Our product team puts a lot of time, energy, and emphasis in reading and understanding your ideas; and they put all of your excellent explanations and use cases together with the feedback of CSMs (admin perspective), Support (end user perspective), Sales (new client perspective), Engineers (development perspective), their own visits and interviews (mixed perspective), and Instructure Leadership (big goals and budget perspective) to fully evaluate priority, need, and available resources. They then take all of those perspectives, priorities, needs, and resources, and set the product roadmap! All of this is a long winded way to explain why there are sometimes ideas that did not reach the 100 vote threshold that are developed before those that did. Simply put; there are multiple inputs driving roadmap prioritization (although our product managers have enthusiastically said that the Community is an accurate representation of the needs and priorities they hear on site-visits and in interviews - Yeah to you for representing!)
Where are we going next?
So where are we headed in the future, and how can you ensure your vote matters?


First, get involved in Utilize the new Feature IdeasSorting Hat to find ideas that matter to you! Add your vote, and more importantly, add descriptions of the hurdles you are facing and the use-cases that you foresee the idea impacting!


Second, track current projects in the ARCHIVED: Canvas Studio. We post project descriptions so that you know what we're working on. Share these projects with others, link related feature ideas in the comments, add your barriers and use-cases to the comments, and make sure to follow the document so that you receive all the updates!


Third, join in Focus Groups! Focus groups provide a space where our product team can ask questions, present challenges, host discussions, and provide support for early adopters. They also provide a space where early adopters can work together to support one-another. These groups do have a lifespan, so they only last as long as they are needed!


Fourth, stay connected through CanvasLIVE. Wow, you want to talk about a growing area of the Community, check out the personal and professional growth opportunities provided through chats, webinars, courses, and more! They are a breeding ground for brilliant minds and fresh ideas!
We Couldn't do it without you!
The heart of this Ideas: State of the Union for 2016 is that we think of our Community as our family! We read what you write; we listen to your successes, concerns, and challenges; we communicate with honesty and transparency; we always strive for success; and we fix our mistakes (to tell you we didn't make mistakes would be dishonest, now wouldn't it!). Your votes matter, but more importantly, your presence in this community matters! We look forward to our shared goals, growth, and evolution in this second year of ideation!
You must be a registered user to add a comment. If you've already registered, sign in. Otherwise, register and sign in.