Studio Release Notes (2020-06-03)
In this Studio release, media owners can create custom media collections and share them with Studio users, as well as apply access permissions for various individuals.
Studio is an online video platform that makes learning more impactful through active collaboration. Learn more about Studio.
Studio Collections
Media owners can create custom media collections and share them with Studio users. Previously, media owners would have to rely on tags to find specific content. Collections allow media owners to group content together for easy access in My Library.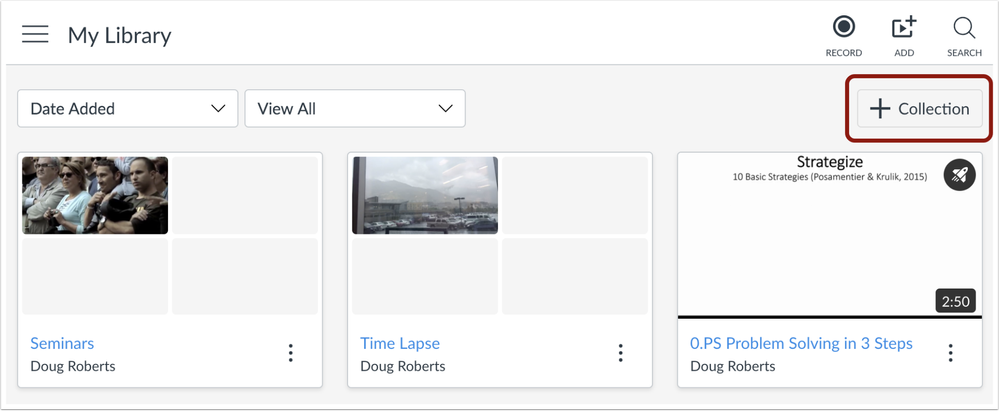 Creating a collection allows media owners to organize their media library and share specific collections and media with other users. Once a collection has been created, media owners can add to the collection.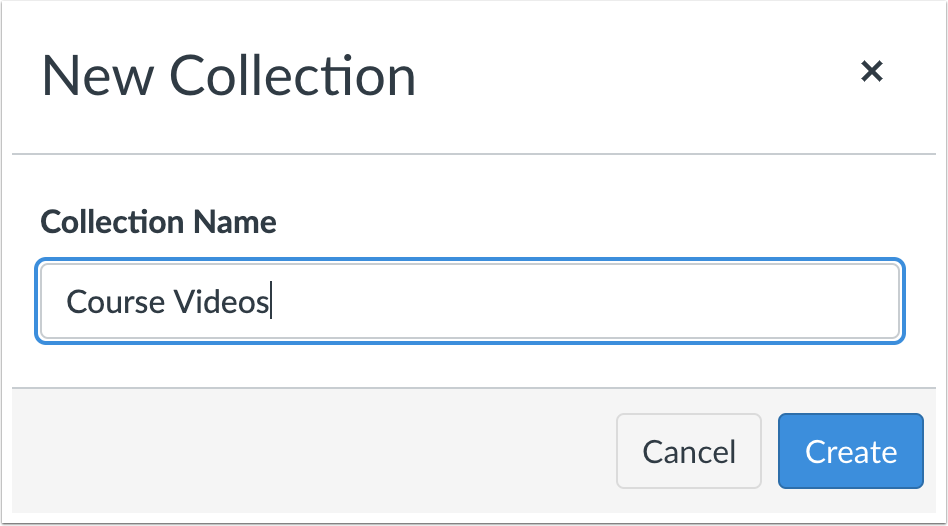 Users can record media for the collection through Screen Capture or Webcam Capture.

Collection media can also be added from uploaded computer files. Youtube videos can also be added by pasting a Youtube link into the URL field.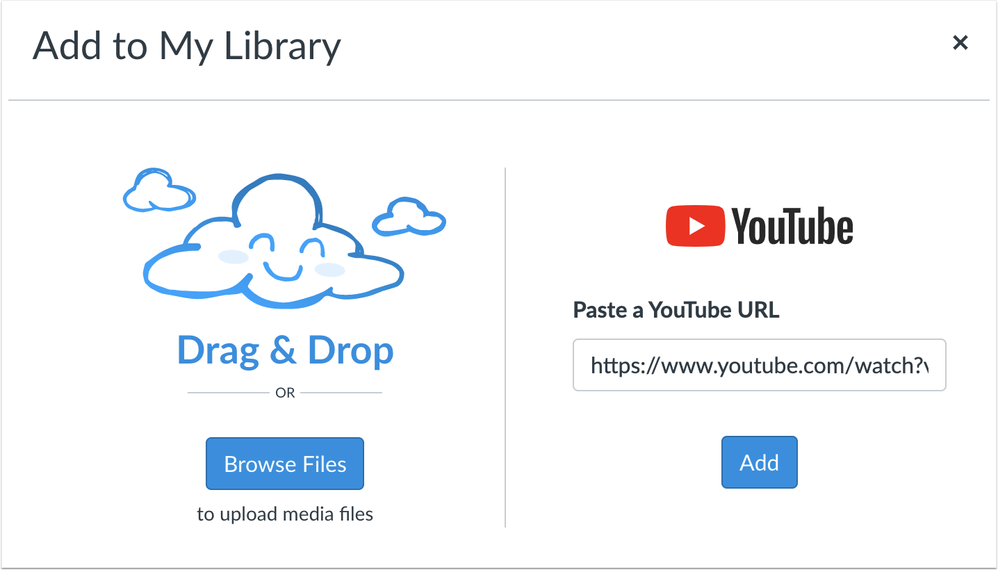 Additionally, media that is already uploaded to My Library can be moved to a collection, as well as moved between collections and out of collections.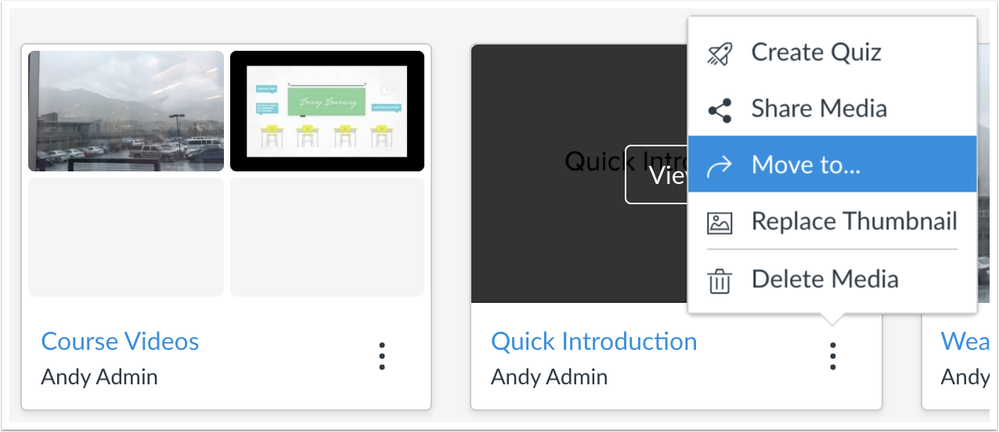 Media owners can share a collection with other users and allow them to view or edit the collection.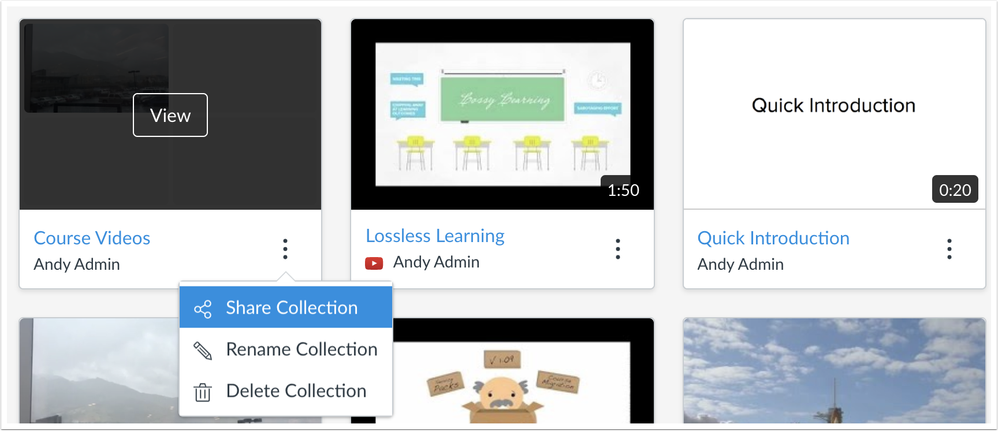 If a user has viewing permissions, they can view and copy media from the collection, access sharing settings, as well as share the media with others. If a user has editing permissions, they can add or delete media, edit details and options, and share the media in the collection. These permissions can be changed at any time.